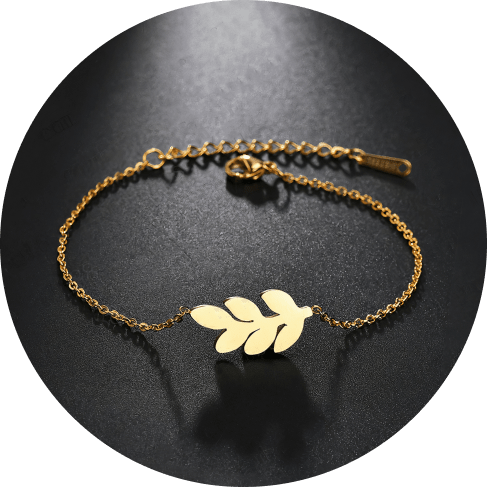 Adjustable gold bracelet
Gold leaf bracelet for women
A gold-colored bracelet is the perfect women's accessory for emphasizing the gracefulness and sheer beauty of a woman's wrist, as well as complementing her style and making her look unique. Refine your style with this adjustable leaf bracelet.
Silver leaf bracelet specifications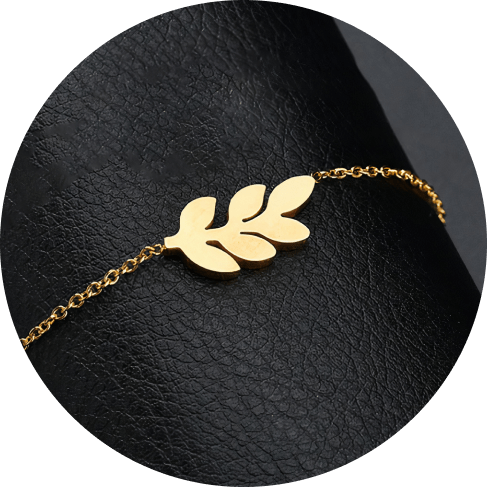 Care tips for jewelry
Keep the jewelry away from chemicals, high temperature, bath, water, sweating, cosmetics, moisture crash to avoid any damage, please treat it carefully. Store your bracelet separately in a sealed box or sealed bag to avoid oxidation
Bracelet details
The adjustable leaf bracelet is a hand bracelet made out of stainless steel. The weight: 0.14 oz. The length of the bracelet: 6.9 in.+ 2 in.
It's the perfect gift
Whether it's an anniversary, a party or any other significant date, this silver leaf bracelet is ideal for any woman to wear on any occasion. It will be the perfect addition that will highlight practically any look! By wearing this beautiful bracelet, you can experience an array of new positive emotions and boost your confidence level.