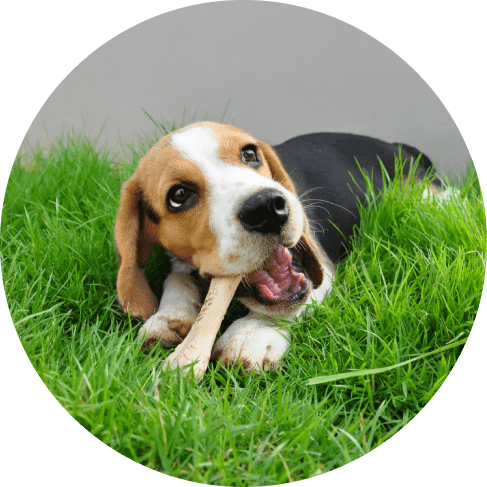 Give your dog something good to chew on
Dogs are born to chew… and chew they do! Give them the most innovative, flavorful, and fun chew toy – the chicken-flavored nylon will keep your dog coming back for more!
Designed for powerful chewers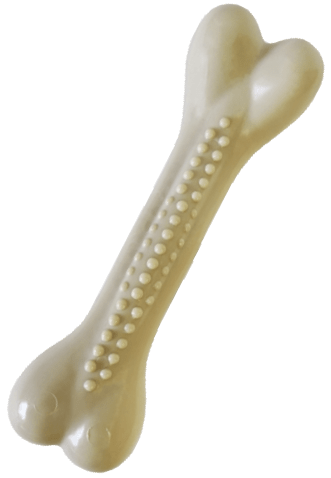 Encourages positive chewing habits
This toy satisfies your dog's natural urge to chew, and the ridges will help with massaging gums to keep their pearly whites healthy and control plaque and tartar.
Made with tough, durable nylon
This 6" flavored dog chew toy from Jojo Modern Pets has a super delicious chicken flavor that dogs love. The material is 100% nylon and it is ideal for heavy chewers.
Keep your companion happy & entertained
Dogs can become a bit vicious with their chewing. This toy encourages non-destructive behavior and stands up to dogs who love to chew. It offers dogs an authentic bone shape and irresistible flavor throughout, keeping your furry friend happy and occupied. Made to solve a variety of chewing challenges!
About Jojo Modern Pets
Jojo Modern Pets started with the idea that people want beautifully designed pet products that match their home.
JoJo Modern Pets has great offerings for small boutiques and regional pet chains. We provide the basics with a unique twist and something people can't find other places. We can pre-ticket some items with your brand or help you source products you know your customers will love.
JMP is stocked with domestic inventory at our warehouse in Illinois. We work with customers to do it "their way." Case packs, moqs and pricing that makes sense for independent stores. At JoJo Modern Pets we pride ourselves on making our customers more money.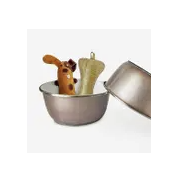 Designed In
Oswego, Illinois