Coconut Shell Bowls
Your 100% organic & eco-friendly choice
We are delighted to offer you our beautiful, all natural coconut serving bowls.
These artisanal coconut shell bowls are ideal for salads, smoothies, buddha bowls, and cereal.
Each bowl has a unique natural pattern and makes a wonderful addition to your dinnerware sets
or picnic baskets.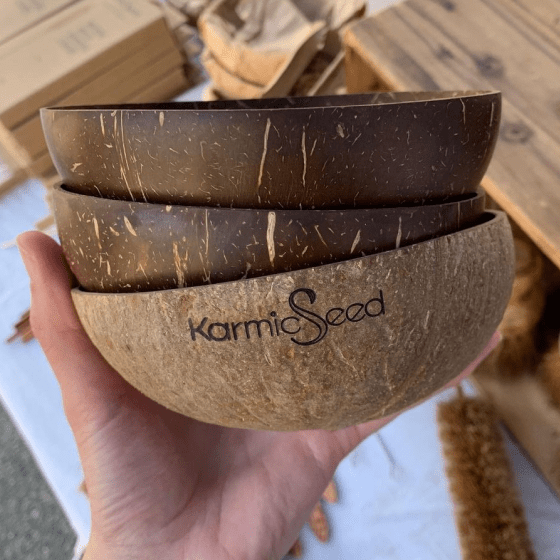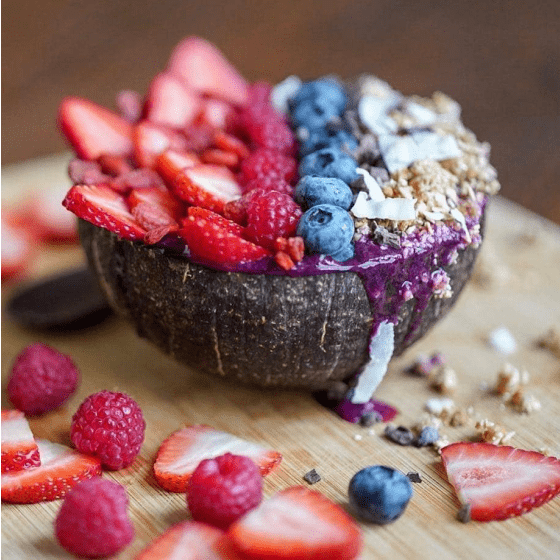 An easy step to sustainable living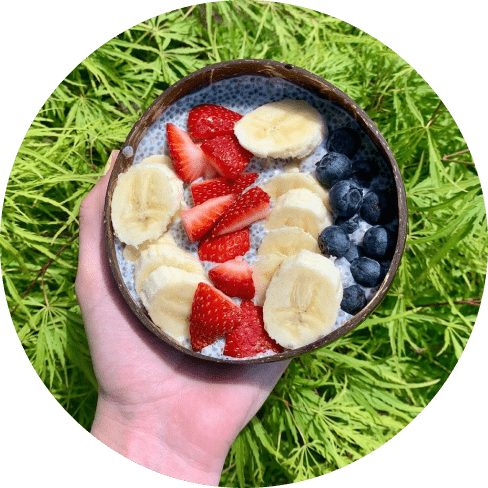 Let these Coconut Bowls serve as
a constant reminder for you to eat consciously
Our beautiful bowls have the ability to guide and inspire you to eat a more wholesome healthy diet made and served in the lap of nature. Nourishing your body mindfully allows you to honor the food you eat, thus honor yourself.
Save our planet from plastic pollution
with these 100% organic coconut bowls
Our coconut shell bowls are hand made from real coconuts reclaimed after being discarded as waste. They serve as a perfect environmentally-friendly alternative to plastic bowls.
Each bowl is unique – just like you
Size and appearance will vary slightly between bowls because they are handmade from real coconut shell halves.
Every reclaimed Coconut Bowl is unique with its own shape, colors and markings.
The bowls hold approximately 20 oz (590ml) and their approximate size is 5.3″ x 5.3″ x 2.5″ (13cm x 13cm x 6cm).
Hand wash only with soapy water, wipe clean and dry immediately. Avoid putting your bowls
in the dishwasher, fridge, freezer, and microwave. Rub the bowls with coconut oil to keep the lustre
and to add moisture, especially in drier climates.