Keep your child dry & clean
Perfect for the start of your weaning journey and onwards
Keep your little one feeling comfy and clean with this fun-loving silicone bib! This one has a beautiful mustard color for a look that's both timeless and elegant.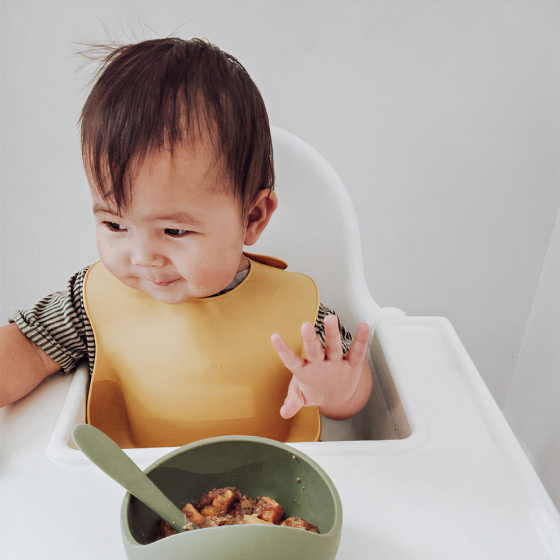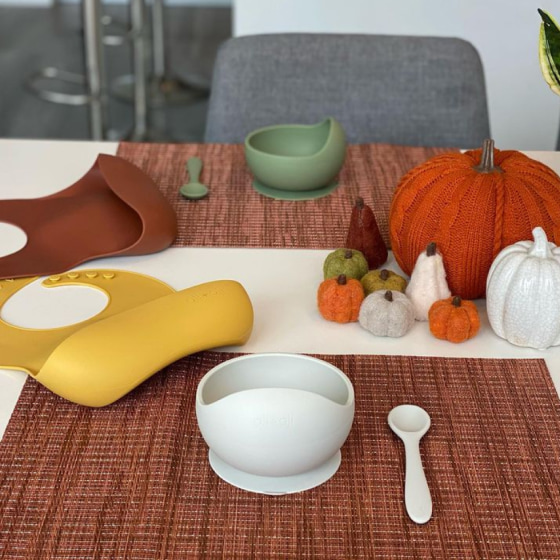 Learning to eat is more relaxed now
Convenient design
Mushie bibs feature rounded, built-in neck fasteners for a snug and comfy fit. The deep front pocket is perfect for catching food, keeping your baby and the surrounding area clean.
100% safe and easy to clean
Made from food-grade silicone, these playful bibs are BPA- and phthalate-free. Easy to clean, our silicone bib resists stains and does not absorb water. Wash with soap.
Looks good on your boy or girl
Little ones + mealtime = lots of messes. These cute bibs help keep it under control. With every meal, your kiddo is getting better and better at eating, but chances are, not all of the food on your little eater's plate is going to make it into their mouth (especially if you've got a self-feeder). Mess is inevitable, so you'll definitely want some bibs to contain the overflow and keep your kiddo's cute outfits pristine (well, relatively).
About Ali+Oli
Hi there, we are Oliver & Alejandra James, we are the co-founders of Ali+Oli. This is our family business and these are our daughters, Isabela, Penelope, and Natalia. We run our small business from Coral Gables, Florida, which is a suburb of Miami, and we started our baby product business in 2007, when these girls were just babies.
We have experienced all of the ups-and-downs of parenting just like you have, and we know what you expect when you buy a baby product. This is what is behind our passion in creating the high-quality baby products you receive when you purchase from our brand.
Even though our girls are grown now, we still find great joy in seeing our products being used by young families and their adorable babies.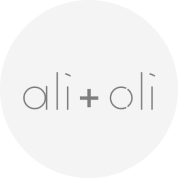 Designed In
Coral Gables, Florida