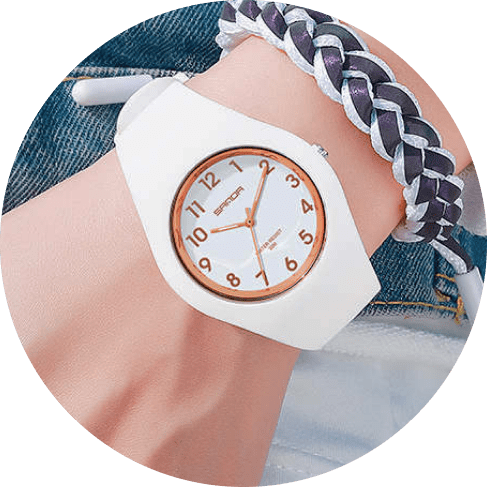 Break-through fashionable watch
A great fashion wrist watch with a great design that will inspire and instill new breaths of joy into your children's everyday lives. Perfectly matches with any outfit your child wears.
Watch information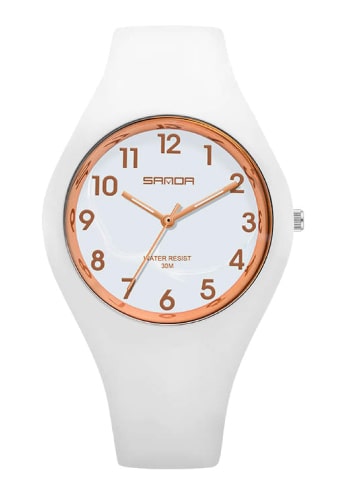 Watch features
A water-resistant, durable watch with a quartz movement imported from Japan. The water-resistant watch is perfect for everyday use, allowing you to safely wash your hands, walk in the rain, and even take a cold shower.
Watch details
Movement: quartz. Mirror: acrylic mirror. Clasp material: stainless steel. Watch band: silicone. Case material: alloy. Weight: 1.3 ounces. Case diameter: 1.6". Case thickness: 0.4". Strap width: 0.9". Strap length: 6.06" to 8.4".
Smooth and delicate wrist watch for anyone
Simple, light, durable and stylish – the perfect watch for anyone and for everyday use. Designed with precision and made from high-quality materials, our watches are perfect for your kids' everyday adventures. This stylish timepiece will also make your child stand out from the crowd of other kids.